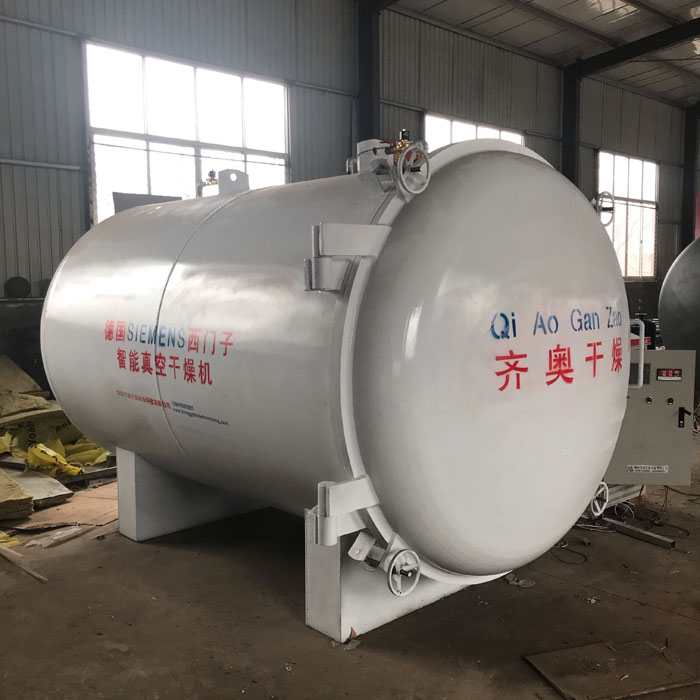 Vacuum wood dryer is a new type of wood drying equipment. It uses far-infrared drying to heat wood inside and outside at the same time. It has the advantages of uniform heating, fast drying speed and short drying time. It can maintain the natural color of wood. At the same time, it has the advantages of low temperature and fast drying under vacuum conditions. It's suitable for super thin section, hardwood, hardwood, etc. Common valuable wood, such as red sandalwood, chicken wing wood, yellow pear, etc. At the same time, it is also suitable for the second drying of small batch and accelerated wood after returning to moisture.
   high frequency vacuum wood drying equipment is a combination of high frequency heating and vacuum dehydration.
   main features:
   1. PLC and touch screen program are used for automatic control. The setting of various heating parameters is simple and clear. The wood drying process can be automatically controlled unattended.
   2. Optical fiber is used for temperature detection to avoid high-frequency interference during heating. The measurement and control mode further ensures the drying quality of wood.
   3. A hydraulic system is installed on the top of the dryer to exert pressure on the dry wood pile to further ensure the uniformity of dry wood and prevent wood deformation.
   4. The humidity detection adopts the weighing detection method, and PLC controls the moisture content of wood according to the change of wood weight. Avoid the traditional metal probe affected by high frequency electromagnetic, more automatic.
   5. Automatic feeding and discharging is simple, labor-saving and time-saving.
   6. The tank body is made with anti-corrosion place, which is not rusty.
   the electrical components of the product are all imported or domestic good accessories from Omron, Siemens, Eaton, etc.
   all hydraulic components are original components from Taiwan.
   the program design is diversified, suitable for a wide range.