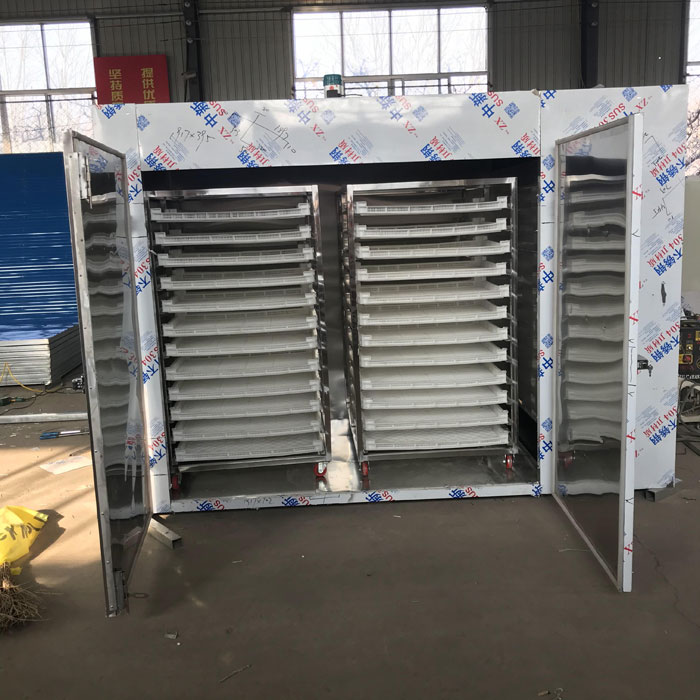 Drying process:
1. In the early stage of drying: start the intelligent control system of the dryer, control the temperature at 45 ℃, humidity at 60%, 5 ~ 6 hours.
2. Drying stage: the drying temperature rise is controlled at about 50 ℃, the humidity is 60%, and the drying time is about 3 hours
3. The third stage of drying: the temperature will continue to rise, controlled at 55 ℃, humidity 40%, drying about 1 hour, you can dry the finished product. The drying room is mainly low and medium temperature, the whole drying process can be completed in about 10 hours, the drying is uniform and resistant to storage.